Brexit... Now what? July 27, 2016
(Nigel Farage, the leader of the UK Independence Party, celebrates and poses for photographers as he leaves a "Leave.EU" organization party for the British European Union membership referendum.)
Last week's Brexit referendum is history. The result took most players by surprise, including the bookies that called for a solid "Remain" win. Apparently odds of 7 to 1 were being given against the "Leave" side as late as Thursday evening! The opinion polls, ordinarily somewhat reliable, got it wrong as well. So what happened here, and what is the likely course of events over the coming weeks and months?
Perhaps what happened in Britain is just part of what appears to be a growing populist revolt, similar to developments in several other western countries. Or maybe many "Leave" voters weren't entirely truthful about their intentions when responding to pollster's questions, hence the surprise result. Regardless, inertia is still a powerful force in human affairs and will exert its influence in the coming months.

Unsurprisingly, Mr. Market promptly pounded GBP and the EUR after the results were known in a typical, knee-jerk reaction; equity markets were trashed overseas and at home; treasury bonds and gold rallied along with the USD and JPY as safe-havens. The reality is that once the initial shock wears off and the sun continues to rise each day, investors will see that the UK is still a major economic and political power, the fifth-largest economy in the world and G7 member, and the Brexit vote doesn't change these facts. Moreover, the EU itself will now be preoccupied with its own problems regarding restive populations in Italy, Greece, Spain and Portugal who will take heart from the British decision, as well as the rising populist movements in the heart of the EU, France and Germany. It could be status quo for now, with any upsets more likely to emerge inside the EU than outside. Britain is a major power and she's capable of taking care of herself.

In Canada, the CAD traded in a tight range prior to the Brexit result, sold off sharply and is now holding steady south of 1.3000. As well, Ottawa, along with Ontario and BC and reps from Toronto and Vancouver, will be examining the real estate markets in these locales. Officially, their mandate is 'to evaluate whether further steps can be taken to protect borrowers and lenders to help maintain a stable and secure housing market for Canadians.' Some sort of action is expected in the fall.
Elsewhere, there was precious little happening of note. In America, economic stats came out largely in line with expectations. Janet Yellen spoke on Capitol Hill and, as usual, said little of anything either new or remarkable. Post-Brexit, Fed funds futures did price in a slight possibility of a rate cut at the Fed's next meeting, July 26/27, but that may be just random noise, although the view of no rate hikes in 2016 is growing. 'None and done' it's being called.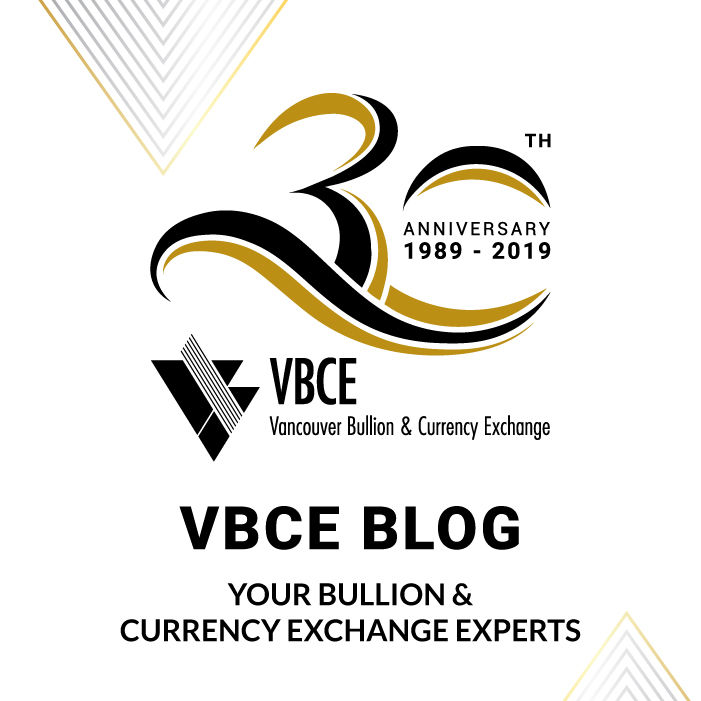 Follow us
---
Follow us on Twitter @vbcefx
---
Disclaimer
---
The information and opinions contained herein are gathered from sources which are thought to be reliable but the reader should not assume that the information and opinions are official or final. VBCE makes no warranty concerning the accuracy of the information and opinions, and accepts no liability for the consequences of any actions taken on the basis of the information and opinions provided. The content is for general information only and does not constitute in anyway giving financial advice.