VBCE Weekly Foreign Exchange Dispatch for July 11 - July 15
Now What?
As the Brexit shock fades further into the past, the GBP continues its slow but steady recovery. Although it was the big loser last week, its losses are stabilising from two weeks ago. CAD finished rather wobbly on, among other things, weaker crude prices while Asia-Pacific currencies were winners on the week. NZD rallied on the failure of the Reserve Bank to announce new macroprudential policies aimed at cooling the domestic housing market. Such changes, once in place, would permit the bank to cut rates but, given the delay in making these policy changes, possible rate cuts have been pushed out to a future date and the currency rallied in response.
Friday's US jobless numbers provided markets with yet another confusing take on the American economy. To recap: June payrolls rose 287K, with May and April revisions largely offsetting each other; more on all these numbers below. This small piece of rather good news comes against a quite gloomy backdrop overseas.
In the EU, the Brexit issue is quickly being supplanted by other, more pressing concerns. As we pointed out two weeks ago, the departure of the UK from the EU is a minor problem compared to the major issues faced by Brussels and the ECB, chief of which is the growing concern over the Italian banking system. The situation is serious: the national economy is moribund and Italy's banks are in desperate shape. Around €360 billion ($400 billion USD) of outstanding loans have gone south, representing nearly 20% of the country's GDP. The banks collectively have made provision for less than half that amount. Any attempts by PM Renzi to provide a bail-out are frustrated by EU 'bail-in' rules requiring bank bondholders to take a hit on their holdings – politically very difficult given the vast number of retail holders of these bank bonds. German chancellor Merkel has refused to assist the Italians in cleaning up this mess, citing EU rules but events in the near future may force her hand.
The ECB carries on with its monthly 90 bln EUR bond purchases, continuing to drive government debt yields in both the EU and elsewhere down to levels scarcely imaginable. The Swiss government yield curve is now firmly trading below zero, i.e. negative yield, out to almost 50 years! Ironically enough, ratings agencies have been downgrading sovereign debt at a record pace so far this year – S&P 16, Moody's 24 and Fitch 15. Post-Brexit, S&P cut the UK's AAA rating to AA, which was hardly surprising.
Returning to the upbeat US jobs numbers, this may revive talk of a Fed rate hike. 'None and done' might be over for now, and FOMC hawks could start pushing for a hike in September. Nonetheless, Brexit, EU banking concerns, a slowing in Asian growth and, frankly, soft internal numbers in the jobs report has left Mr. Market unconvinced that the Fed will counter the dovish trend elsewhere. The meeting later this month will be an opportunity for the Fed to update its view and for investors to see who on the FOMC is in favour of hiking as opposed to standing pat.
Meanwhile, Canada's employment numbers went in the opposite direction of its U.S. counterpart causing the CAD to finish the week in the red. The Canadian economy posted a net loss of 700 jobs versus the forecast of 5K gain. The internal numbers were even worse with full time jobs declining by 40.1K and part time jobs increasing by 39.4K. The unemployment rate fell to 6.8% versus the forecast of 7%, indicating that jobseekers have given up looking, an assertion supported by a decline in the participation rate from 65.7 to 65.5. The Bank of Canada meets next Wednesday and will likely do nothing aside from updating its view on the Canadian economy.
Key Data Releases This Week

Forecast

Previous

MONDAY, JULY 11

TUESDAY, JULY 12

05:00

GBP

BOE Gov Carney SpeaksInflation Report Hearings

Tentative

CNY

Trade Balance

320B

325B

WEDNESDAY, JULY 13

10:00

CAD

BOC Monetary Policy Report

10:00

CAD

BOC Rate Statement

10:00

CAD

Overnight Rate

0.50%

0.50%

10:30

USD

Crude Oil Inventories

-2.2M

11:15

CAD

BOC Press Conference

21:30

AUD

Employment Change

10.1K

17.9K

21:30

AUD

Unemployment Rate

5.8%

5.7%

THURSDAY, JULY 14

All Day

EUR

French Bank Holiday

07:00

GBP

MPC Official Bank Rate Votes

0-9-0

0-0-9

07:00

GBP

Monetary Policy Summary

07:00

GBP

Official Bank Rate

0.25%

0.50%

08:30

USD

PPI m/m

0.3%

0.4%

08:30

USD

Unemployment Claims

263K

254K

22:00

CNY

GDP q/y

6.6%

6.7%

22:00

CNY

Industrial Production y/y

5.9%

6.0%

FRIDAY, JULY 15

08:00

GBP

BOE Gov Carney Speaks

08:30

CAD

Manufacturing Sales m/m

1.0%

08:30

USD

CPI m/m

0.2%

0.2%

08:30

USD

Core CPI m/m

0.2%

0.2%

08:30

USD

Core Retail Sales m/m

0.4%

0.4%

08:30

USD

Retail Sales m/m

0.1%

0.5%

10:00

USD

Prelim UoM Consumer Sentiment

93.7

93.5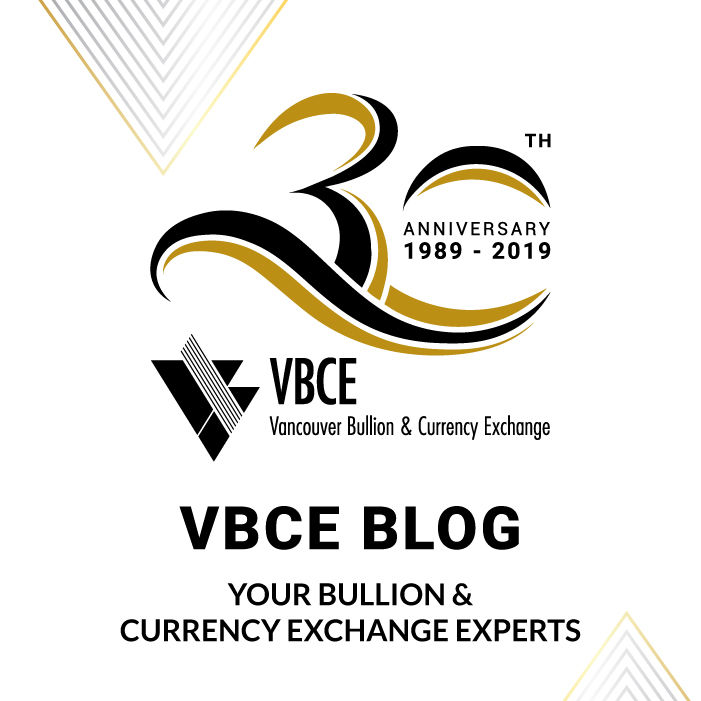 Follow us
---
Follow us on Twitter @vbcefx
---
Disclaimer
---
The information and opinions contained herein are gathered from sources which are thought to be reliable but the reader should not assume that the information and opinions are official or final. VBCE makes no warranty concerning the accuracy of the information and opinions, and accepts no liability for the consequences of any actions taken on the basis of the information and opinions provided. The content is for general information only and does not constitute in anyway giving financial advice.