Strange Days - July 20, 2016
In last week's trading activity, the GBP was the leader while JPY ended up the laggard. The ascension of Theresa May to 10 Downing St., replacing outgoing PM David Cameron, and the decision by the BoE to leave rates unchanged – at least for now – removed a large measure of uncertainty and helped the GBP. Besides, the currency was well oversold post-Brexit and a bounce was well overdue. The CAD firmed on not-quite dovish remarks from the Bank of Canada which, nonetheless, did leave rates unchanged. The NZD fell when the Reserve Bank of New Zealand scheduled an unexpected economic update for next week. This sounds like bad new so the odds of a rate cut at their next meeting in mid-August have increased to 60%. Lastly, the yen fell quite sharply after reports of conversations between former Fed chair Ben Bernanke and Japanese officials earlier in the week, leading to speculation of so-called 'helicopter bond' issuance. A Fed official speaking in Australia around the same time – Cleveland Fed president Loretta Mester – spoke of such 'tools' with approval. As the ultimate effect in Japan would be an expansion of the supply of yen, thereby causing the currency to fall by nearly 5% on the week.

On the week the EUR was largely unchanged, although the Italian banking crisis continues unresolved. Ground zero for the mess is the country's oldest bank, Monte dei Paschi, which urgently requires a major cash infusion. Eurozone banking rules, politics and posturing by Brussels is preventing a speedy resolution, which means the whole affair will likely drag on for quite some time yet. As noted in last week's newsletter, Angela Merkel and the EU bureaucrats will play tough, at least for now, until events force their hand. The EU is rather wobbly these days; Brussels doesn't need any more bad news.

There was little in the way of news in Canada, save for the BOC announcement noted above. Oil passed the week in a relatively tight range, WTI trading around $45-$47. US equity markets rallied sharply on the week, hitting new record highs while a slew of economic stats released on Friday painted a somewhat positive picture. Retail Sales rose sharply as well as Industrial Production and Capacity Utilisation; CPI was in line with expectations while Consumer Confidence, as measured by the widely watched Univ. of Michigan index, fell sharply. Lastly, in contrast to all the euphoria generated by the recent US jobs number (+287K), a graph of withholding taxes gathered by the US Treasury shows a surprising drop in recent months and a rather anaemic yr/yr change. Obviously, employers only withhold the taxes of those employees whom they have actually hired so, perhaps, this graph is trying to say something.

On the central bank front, Bank of Malaysia recently cut their benchmark rates, the 54th such move by a central bank to do so since early 2015. Mr. Market had speculated that the Bank of England would be number 55 but, as noted above we will have to wait until its next meeting in August. To say that there is a dovish bias out there would be an understatement. The net effect of all this central bank easing and sovereign debt purchasing, as noted in earlier newsletters, has been to drive debt yields close to zero and beyond. Well over $12 trillion of government debt is currently trading at negative yield and the trend looks set to continue. The current dovish climate engineered by global central banks has left fixed-income investors frantically seeking any sort of positive yield, and wondering what the ultimate goal is of all this easing and bond-buying. It is quite evident that economic growth has yet to recover to its buoyant pre-2008 condition, so market players might think that perhaps a new approach is warranted. Strange days, indeed.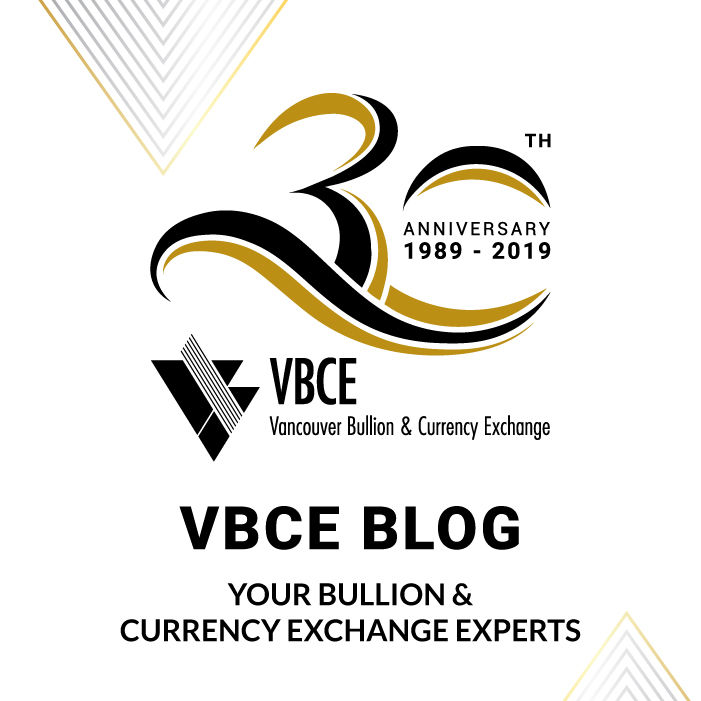 Follow us
---
Follow us on Twitter @vbcefx
---
Disclaimer
---
The information and opinions contained herein are gathered from sources which are thought to be reliable but the reader should not assume that the information and opinions are official or final. VBCE makes no warranty concerning the accuracy of the information and opinions, and accepts no liability for the consequences of any actions taken on the basis of the information and opinions provided. The content is for general information only and does not constitute in anyway giving financial advice.