VBCE Weekly Foreign Exchange Wrap Up for July 25 – July 29, 2016
Steve Brown, Senior Corporate Trader | Stevebrown@vbce.ca
USD gains from last week initially carried over as USDCAD climbed from 1.3133 and tested the 1.3246 level on Monday, Tuesday, and Wednesday. Wednesday's U.S. Fed statement underwhelmed the market which was anticipating a more hawkish tone and affirmation of 1 – 2 more interest rate hikes this year. With the Brexit volatility out of the way, and a strong rebound in U.S. June employment data, many figured that the timing was appropriate for the Fed to take a more hawkish stance. Broad-based USD selling followed and intensified even more on Friday as U.S. 2nd quarter GDP data surprisingly missed estimates (1.2% vs. exp. 2.6%). Testing 4 months highs earlier in the week, USDCAD fell to a 1 week low of 1.3002 on Friday. The CAD remained under pressure against the other major currencies as oil prices trended lower losing as much as 8.5% during the week before a late 2% bounce Friday. The JPY gained nearly 4% against the CAD nearing its highest level in 4 years. The Bank of Japan again surprised the markets - the additional economic stimulus measures were deemed insufficient to counter Japan's already low inflation readings and "strong" JPY.
Weekly Open Low High Weekly Close
USDCAD 1.3133 1.3002 1.3255 1.3027
EURCAD 1.4413 1.4396 1.4668 1.4550
GBPCAD 1.7217 1.7217 1.7436 1.7245
JPYCAD 0.01237 0.01233 0.01279 0.01276
AUDCAD 0.9799 0.9799 0.9968 0.9888
Themes for the week:
*Broad-based USD strength heading into Wednesday's U.S. Fed statement
*USDCAD trades near 4 month high but key tech level - USDCAD triple-top @ 1.3246 holds
*Oil down 8.5% to $40.60, well off of June's $51.64 high
*U.S. Fed keeps rates steady @ 0.50% / USD sells off
*Bank of Japan keeps key rate at -0.10% / JPY soars 3%+ across the board
*Canadian May GDP: -0.6% (exp. -0.4%) worst month in 7 years (but largely priced in)
*U.S. GDP Q2: 1.2% (exp. 2.6%) – USD sells off heavily into month-end / USDCAD finishes near 1 week low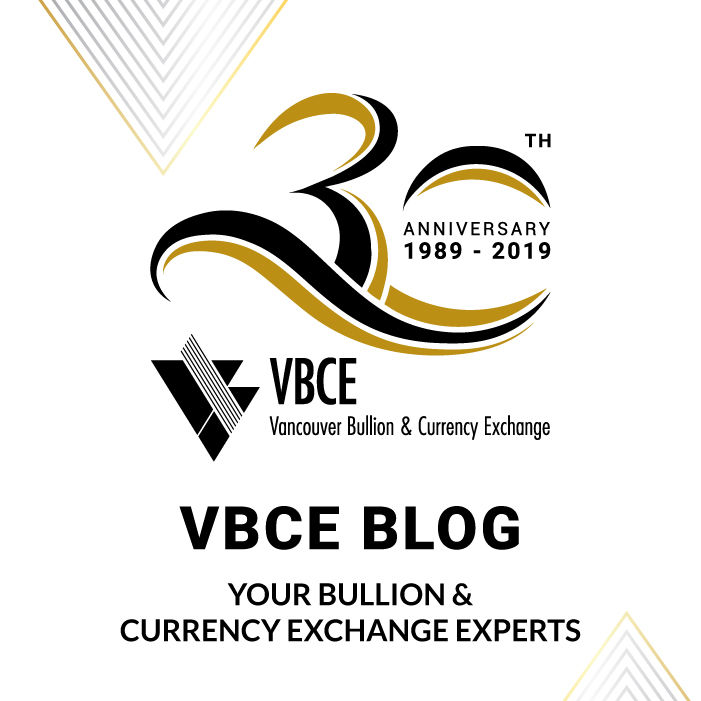 Follow us
---
Follow us on Twitter @vbcefx
---
Disclaimer
---
The information and opinions contained herein are gathered from sources which are thought to be reliable but the reader should not assume that the information and opinions are official or final. VBCE makes no warranty concerning the accuracy of the information and opinions, and accepts no liability for the consequences of any actions taken on the basis of the information and opinions provided. The content is for general information only and does not constitute in anyway giving financial advice.